About SLG Web
Owner / Web Developer / Programmer / Social Media / Marketing / Sales
Based in Thorngumbald, near Hull I offer Website Design and Freelance Administration Services to local businesses in the Hull area, Cottingham and Holderness villages.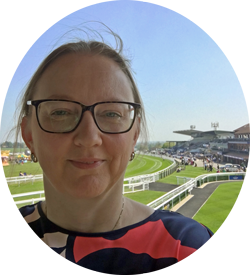 I have over 20 years experience working with sole traders and small businesses. Even if you already have a website I can help with updating and making changes. Also provide business admin and bookkeeping. If you have small business that does not need full time admin but just need a few hours here and there get in touch.
I can also provide one on one computer tuition for understanding online transactions, emails and social media etc.
---
I obtained a First Class Honours Bachelor of Science Degree in Computing (Internet Technologies) from the University of Lincolnshire and Humberside in 2001. My meticulous attention to details ensure that your website will be coded correctly and conform to internet professional standards and protocols.
I also has extensive experience in the marketing of Florida vacation rental properties, having started in 1999 the very successful Villas2000.com rental website, and SLG Web, which specialised in website design. I also operates several other successful websites.
The internet is ever changing and I ensure to always keep up to date on the latest web technologies - this is why I offer Responsive Web Design to take into account the increase in use of mobile devices.
So no matter if you already have a website and are considering a redesign, need your first website, wide-angle digital photos or just need advice on marketing your vacation rental or business product, I am here to help. Contact me today to request a quote for any of my services.
Thank you for visiting my website and I look forward to working with you.